Looking east for the future shape of leisure attractions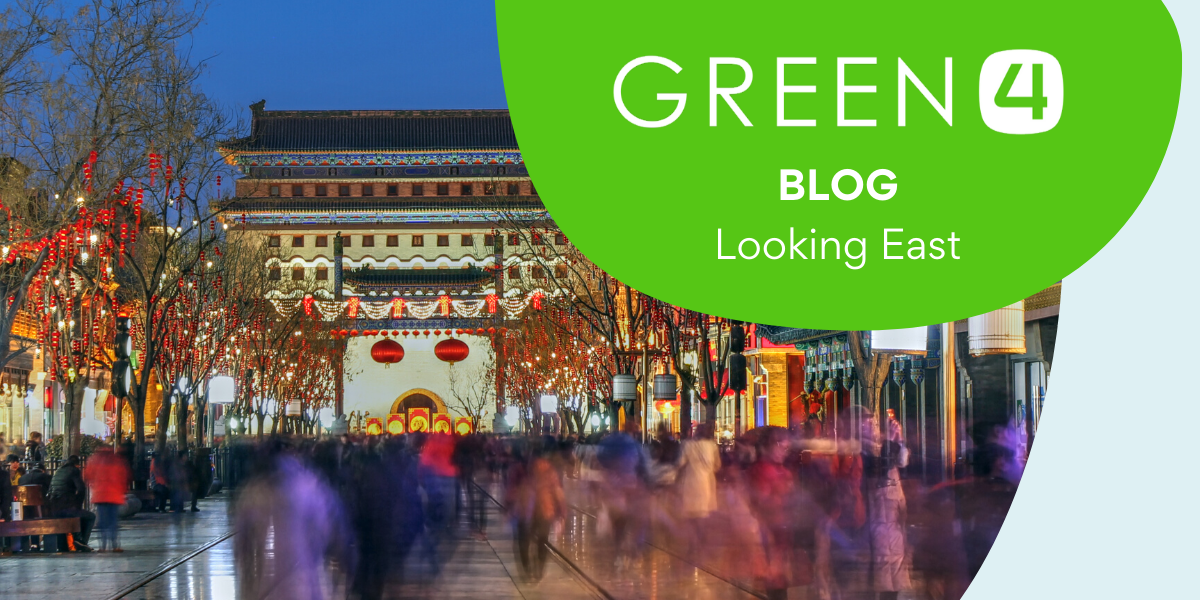 Life as we know it has gradually come to a halt in Europe and we have needed to suspend the freedoms that we all take for granted. This has impacted on every aspect of our life, our health, concerns over the well-being of friends and family, and of course our personal finances.
Of course, this has had huge impact on business as well, and nobody knows what the full implications will be. How many businesses will survive? When will they be able to resume? and what will the world look like when the dark clouds finally lift and some form of normality returns? Some of the hardest hit industries include Hospitality, Leisure and Tourism. As we enter what should be our busiest period, all we hear in the news is event after event being postponed or cancelled. Wimbledon, the Euro 2021, Glastonbury, Edinburgh Festival and even 007 has been laid up (furloughed) by the world's deadliest villain! There seems to be no end.
These are just the high profile events, but whether you are a Museum, a Stately Home, a Ten Pin Bowling Centre, a Zoo or a Leisure Centre, the doors remain locked and the normal stream of millions of visitors are, for the time being, required to find other sources of entertainment.
There will eventually be a light at the end of the tunnel, we just don't know when. It is too early to speak of "green shoots" here in the UK, but if we cast a glance East, we may get some indication of what is to come.
China has had its first day without new infections, back on March 18th and since then, slowly but surely life has started to return to some form of cautious normality.
Is there anything we can learn from China in terms of managing our own "post lockdown" leisure operations? Some attractions, such as Beijing's Summer Palace have reopened and of course there is huge pent up demand as people crave to get outside and enjoy the spring weather.
However, this is coupled with caution and currently venues are opening with between 20-40% of normal capacity in a bid to enforce a level of social distancing. In a bid to avoid crowds and queues, all bookings are being made online in advance. Technology is used to manage capacity and schedule visits. Virtually 100% of bookings are being made online.
This is already a trend in the UK with many attractions previously taking upwards of 60% of bookings online as this becomes the most convenient way for visitors to book. Not only does this allow venues to comply with any capacity restrictions that are applied, but it will also allow them to receive much needed advanced payments and help to improve their battered cashflow.
The argument for online, advanced bookings has largely been the opportunity to improve the visitor experience. Why queue when you can arrive when we are expecting you, meet and greet you and deliver a more personalised experience. With less visitors permitted, and more personal data collected, perhaps everyone will start to get the VIP experience?
There may be an even greater role for technology in a post lockdown world. With fears of the virus flaring up again when people resume day to day contact there is much investigation by the likes of NHSX and Oxford University's Big Data Institute looking at location tracking technology to track people's movements as they go about their daily lives. Anyone using the app and testing positive (assuming tests are readily available) would instantly send a signal to anyone who had come into close contact requesting them to self-isolate.
Very big brother you might think. Or simply an immunity passport to keep us safe? Can you foresee a time in the future where restaurants, cinemas and other restricted spaces require to see your Immunity Passport on your smart phone before allowing entry?
Whether we are talking Online bookings and electronic tickets, or a Passport App, one point is certain. The importance and value of customer data will only become more pronounced.