Engaged Visitors Feel Safe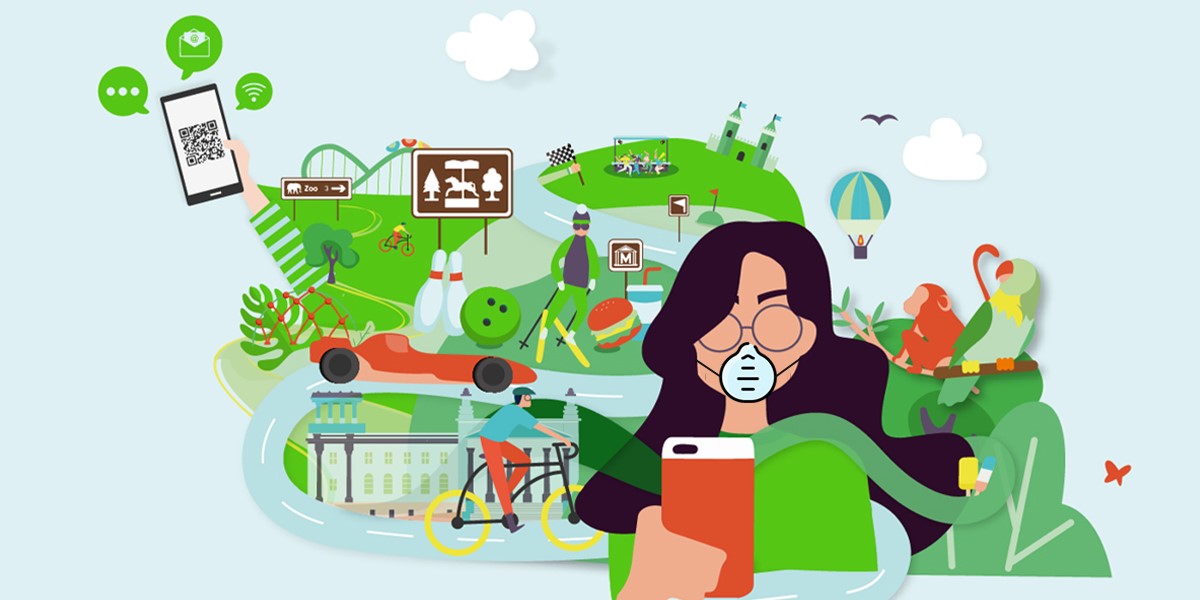 Engaged Visitors Feel Safe
7 Steps to support social distancing and help leisure attractions reopen
Over the next few weeks Green 4 will run a series of webinars to further explore the pragmatic steps that you can be taken that will allow venues to open safely and profitably. We will continue to listen to government advice, to the latest technological advancements which we will interpret and pass on, and most importantly listen to you, our customers, to understand the practical steps that you intend to take, and support you with innovative use of of our technology to support your new reopening protocols.


Current webinar dates


Wednesday 13th May (2pm)
Tuesday 19th May 

(3pm)

Further dates and webinar start times to be confirmed.  Get in touch to find out more.


Practical technology from Green 4 to support your reopening protocols


Controlled opening of venues by only allowing Advanced, Online bookings through scheduled time slots, allowing venues to manage an orderly flow of visitors based on volumes that will achieve Social Distancing. As a side benefit this will allow attractions to improve cashflow through advanced payments and allow venues to capture customer details. As you will see below, these contact details become essential for the Pre visit communications that will make visitors feels safe.


Provide a simple online booking journey across any device (laptop, notepad, smart phone) that allows a visitor to choose a date and time slot to suit themselves, to make advanced payment and to receive an electronic ticket directly to their mobile device.


As part of the booking journey provide an "upsell" option that allows the visitor to pre-purchase food and drink packages, allowing them to schedule a time for "pick up", preventing long queues forming at restaurants, cafes and concessions within the venue. The system delivering an eVoucher that can be redeemed at the point of sale without the need to make payment on site in a similar way to the prepayment for interval drinks at the Theatre.


Deliver automated electronic messages and instructions to the visitor, explaining new protocols for Social Distancing and making recommendations as to steps they should follow for them to maximise the experience and minimise the risk to themselves and to others. Messages regarding cleaning stations and where to locate on site, how to avoid queues etc…. Today, systems can trigger a wide range of informational messages based on the recipient, the product purchased and the date and time of visit.


Extend the validity period for memberships, vouchers and coupons to allow guests to take advantage of services that may have expired during the lockdown period. A simple step, but one that is more likely to encourage the renewal of a membership than allowing it to lapse, particularly if delivered with a personal message.


Implement self-service venue entry protocols to minimise the risk of the virus being passed on from or to staff. Specialist, automated gates are available from the likes of Axess AG and Skidata but can be expensive. A fixed location self-scanner could be used as an improvisation without the gate but with random checks. Exit scanning should also be considered in order to control the number of people within the venue at any one time.


Evolve the nature of the venue (at least temporarily) from one geared up for high volumes of visitors, towards one that offers more of a VIP oriented experience. Take advantage of the reduced volumes of visitors and offer a greater range of personal experiences. Use this to extend memberships and create a greater number of advocates and repeat visitors. This is something already practiced by many attractions, but the constraints of Social Distancing represent an opportunity to extend the scope.