Employee Spotlight - Tom Rowson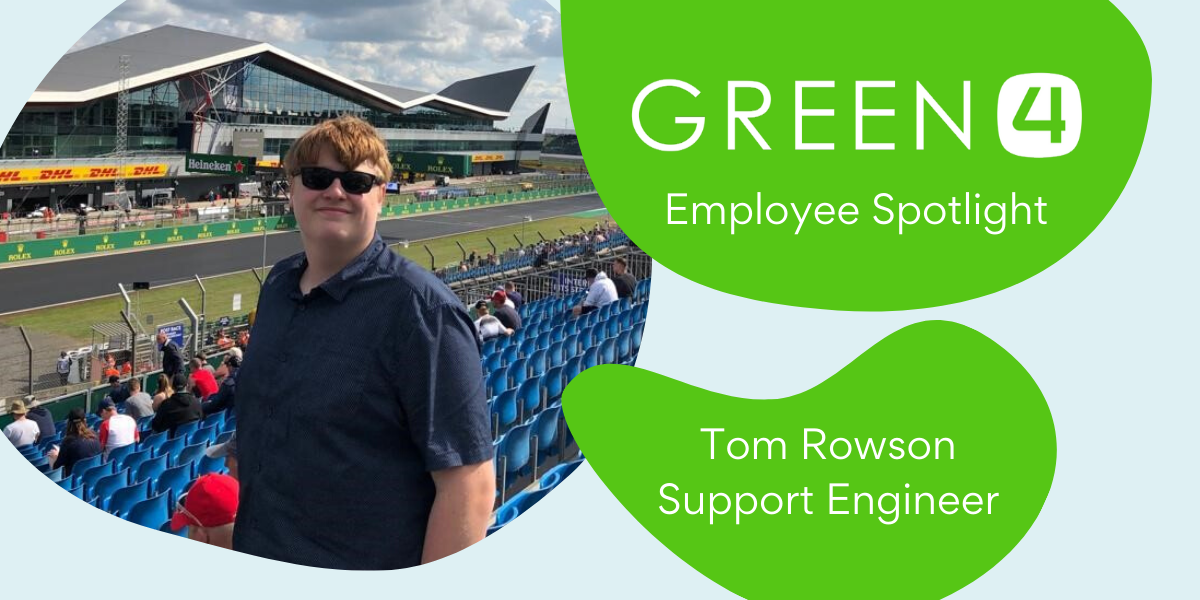 Employee Spotlight - Tom Rowson
Next up it's someone you may have spoken to if you've ever called our support team, our Support Engineer, Tom!
What is your job role at Green 4, and what do you do on a day-to-day basis?
I'm a Support Engineer; so I'm First Line support for our customer base and solving cases. This can range anywhere from assistance with setting up a product to fixing system down issues.
How long have you worked for Green 4?
I've worked here since the 25th June 2018; so nearly 2 years.
What have been your impressions of the leisure and attraction industry?
Very busy and active industry; businesses need to stay focused and up to date with the latest technology to keep running.
What would be your number one tip to leisure and attraction operators in order to get them to increase engagement?
Marketing is a huge tool to improve a customer base. I'd branch out to the likes of TeleAds and boards on Facebook and Twitter. I've seen Chill Factore do it on multiple occasions via YouTube.
What is the biggest issue that leisure and attraction operators face?
Currently it's Coronavirus, but under normal circumstances it's returning customers. If a business cannot get customers to return to the attraction multiple times over it will be a huge loss in revenue.
First song bought?
Enter Sandman by Metallica on my iPod Nano, still one of my favourite songs.
The song you'd sing at karaoke?
I usually sing either Mr Brightside or Wanted Dead or Alive.
Worst job you've had (hopefully not this one ;) )?
This has been my only 'real' job, before this I worked as a Customer Service worker for Tenpin Bowling. I really enjoyed both occupations.
Favourite Film? 
The Senna Movie. Awesome and emotional film about The Great Driver, Ayrton.
Who would play you in a movie about yourself?
Paul Donald Wight II... better known as The Big Show.
Favourite Food?
Sausage Roll. I've just always liked the food! Greggs has the best.
Favourite Drink?
Whiskey; my favourite at the moment is Jim Beam Maple, closely followed by Chita Suntory Japanese. Whiskey has been a part of my life as an opportunity to bond more with my Dad and my Grandad; I've learnt what drinks to look out for, and how to drink it properly! Some of my favourite moments have been over a glass.
Favourite Holiday/Place to go on holiday?
Benalmadena 2019 with my mates; great week away. Drank beer pretty much around the clock and had a cracking time.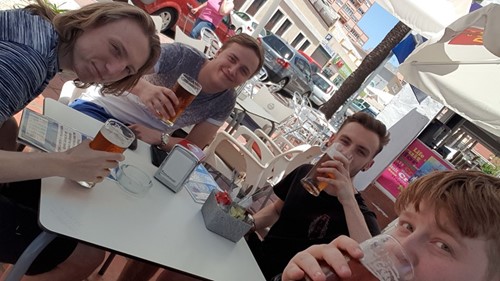 If you could travel anywhere in the world tomorrow, where would you go?
I'd say Italy; just for the open roads.
Favourite leisure activity?
Does going to the pub with my mates count?! I enjoy playing darts, pool and bowling is always a fun couple of hours.
Favourite day out/theme park/attraction?
My favourite theme park is Alton Towers; we used to go at least once a year when I was younger. We went last October and I was too big for the majority of the rides which was unfortunate.
Favourite Memory?
MotoGP 2019 with my Dad. I was fortunate enough to be asked to go on-site that weekend to support the team, and they gave me and my Dad General Admission for the Sunday. No software issues on the day, perfect weather and a chance for some quality time with Dad. He's been my biggest influence in life I owe a lot of my current success to him. It was a great feeling to be able to 'pay' him back by taking him to that race. It's got to be the best day of my life.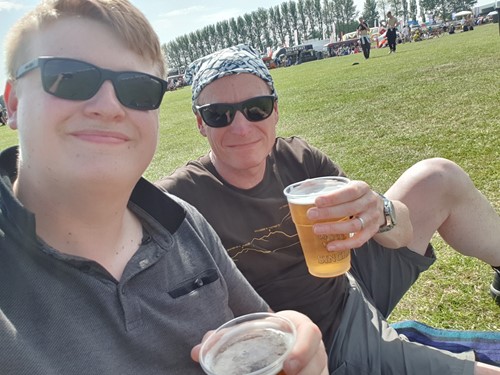 Favourite sport/team?
Formula 1 is my favourite sport; I've grown up around it and I have all the games too. My Favourite team is probably Mercedes due to Lewis Hamilton.
What do you enjoy doing in your spare time?
I enjoy gaming with my mates online, it's a great way to spend time with them without spending much money. During the current pandemic we have now, it's the only way we can properly communicate as a group and keep our morale up. Lots of fun and banter keeps us together. When we're not gaming, I'm usually seeing them out in town on a weekend. We all meet up at the pub and have a great few hours together. We've always been there for each other and a good night out together just keeps our world going round.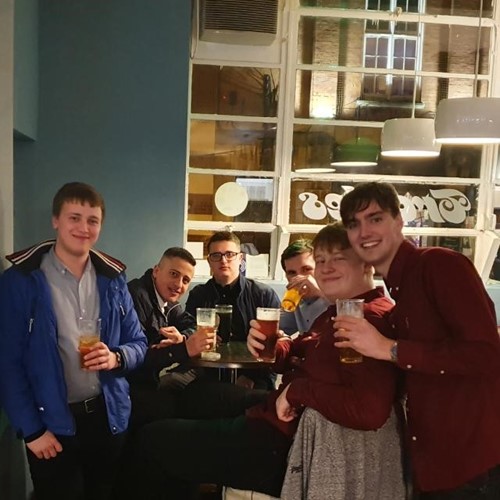 What one thing could you never give up?
Driving. I love it; it's the freedom of driving and the enjoyment you can have. Nothing beats a hot day down a country road. Just too much fun not to say no! Cars have always been a passion of mine and I couldn't wait to jump behind the wheel! I currently own a Fiesta ST-Line, which is a toned down Hot-Hatch. So rewarding to drive and it's a great bit of fun. The sense of enjoyment and feel is what makes a car good. My Dad and I spend a lot of time talking about cars, so we both enjoy going out for a joyride and a good laugh!
Your biggest achievement?
I think for me it's been the opportunity to go on site to Silverstone. I was invited to support the F1 with Harry from our Professional Services Team and MotoGP, and I was so pleased I was offered. Visiting a Grand Prix was something on my bucket list; fingers crossed I'll be needed again!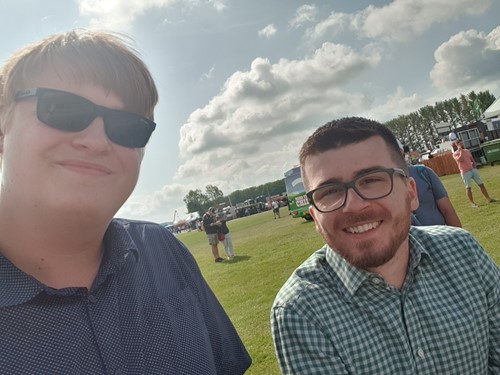 Tell us something we don't know about you. 
I nearly had a career out of eSports! During my GCSE's/ A-Levels; I used to game a lot on F1; I was in racing leagues against other online players in championships; competing for bragging rights and the opportunity to race professionally for eSports teams!