Bodmin Jail now open with Green 4 visitor attraction solutions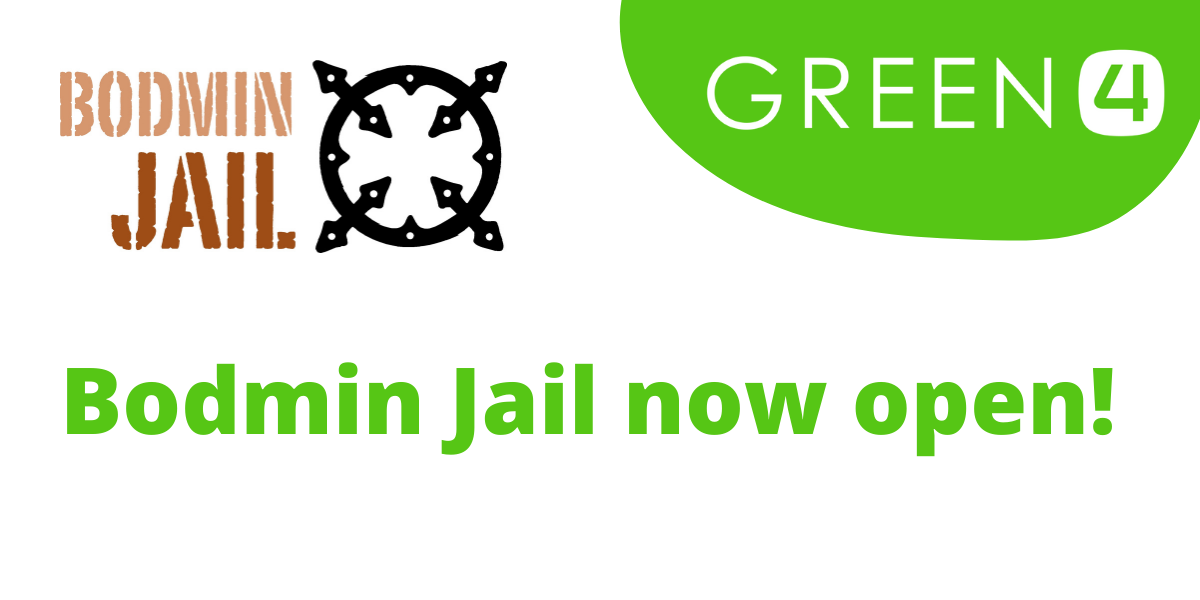 Bodmin Jail now open with Green 4 visitor attraction solutions
Congratulations to Bodmin Jail who, despite very challenging times, have completed a major redevelopment project and are now open!
This world class immersive experience gives visitors the chance to delve into the intriguing hidden history of Bodmin Jail. As one of Cornwall's most historic sites, Bodmin Jail, open from October 1st, features a brand new 'Dark Walk' experience transporting the visitor into life within the walls of the 18th Century prison, learning of the grim reality of smuggling, mining and the hardships faced by the jail's infamous inmates.
As a brand-new experience, opening amid the Covid-19 outbreak, a great deal of care and attention has been applied to visitor safety and wellbeing. As well as following government guidance on social distancing and the wearing of masks, Bodmin Jail has taken the opportunity to introduce technology that will not only ensure visitor wellbeing, but also continue to provide an excellent customer experience when our lives eventually return to normal.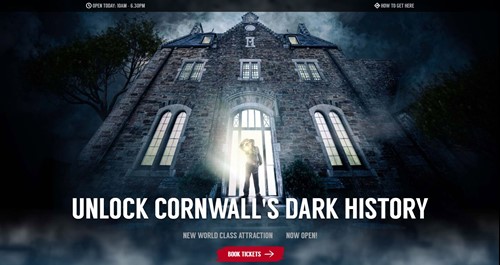 ---
Green 4 Technology In Use
All bookings in advance online so guests can print tickets at home or download them to a mobile wallet.
Add-on items such as guidebooks and gifts can be managed as part of your ticket purchase and collected on arrival.
Entry is managed on a time slot basis, with limited group size to facilitate social distancing and a flow around the venue to prevent queues forming.
An automated gate entry which avoids human contact and only allows entry to valid tickets for the current time slot.
On site kiosks for the few people who have not prebooked. A self-service kiosk is provided to minimise interaction with staff, managed by time slots and delivers barcoded tickets.
Guest communication with automated messages pre and post visit, providing directions to the venue and reinforcing the social distancing measures in place at the jail and the precautions that should be taken when visiting, such as wearing masks and not visiting if displaying symptoms.
Card only payments for tickets, food and beverage and in the gift shop which negates the need to handle cash.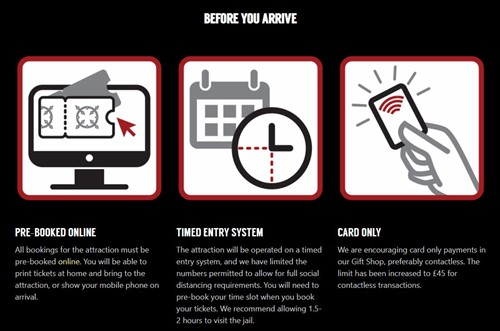 ---
We offer our best wishes to Martin, Chris, and their team as they open this fantastic new venue for visitors to Cornwall.